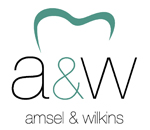 Deutsch
Español
Français
Italiano
Nederlands
Polski
Português
Čeština
日本語
繁體中文
Caring Dentistry with Amsel & Wilkins
Are you embarrassed to smile because of crooked teeth? Difficulty chewing food? Missing teeth? Loose dentures? To know if you can benefit from our dental care? Just upload six selfies and get your AI dental report without even leaving your own home!
How it works
Fill the form below and upload your photos.
Send them to be reviewed by a dental practitioner.
Get a customised report from your doctor.
Watch the video below to help you take good photos
Our practice
Amsel & Wilkins Dental Care
26 High Street
OX16 5EG Banbury Oxfordshire
01295 230899
Powered by SmileMate®